WE ARE INVESTED IN YOUR SMILE
At Premier Valley Oral Surgery & Dental Implants, where our patients come first, we strive to provide superior service. Our services are backed by a commitment to provide interdisciplinary dental procedures, working with your general dentists and other specialists to properly care for your oral health. For over 30 years, our team and board certified oral and maxillofacial surgeons have provided the local community of Fresno, CA with exceptional dental care to meet your needs.
Patient Experience
When you visit our facility, you are greeted by one of friendly team members. We understand how visiting the oral surgeon can be cause for anxiety, so we do our best to ensure your comfort at all times. We take the time to get to know you, understand your concerns, and accommodate your needs. For young patients, we invite parents to stay with their child during the entire visit or if undergoing intravenous sedation, until they are comfortably sedated. We have a great relationship with referring doctors, and are proactive at coordinating treatment planning with them.
Committed to Continued Education
Premier Valley Oral Surgery & Dental Implants is proud to have established a branch of the Seattle Study Club, the Central Family Dental Forum, to pursue continuing education and interdisciplinary planning for dental providers and hygienists in the area. We take the time to meet with members of the club to delve into the advancements in dentistry to better serve Fresno, Clovis, and the surrounding communities. Once or twice a year, we have a full staff meeting for staff education. This commitment establishes uses of treatments and technology for enhanced patient experience.
Schedule a Consultation Today
Our Fresno oral surgery practice is home to oral surgeons focused on your continued oral health and staff members dedicated to your care. We provide an array of oral and maxillofacial surgical treatments and welcome all patients to visit our practice.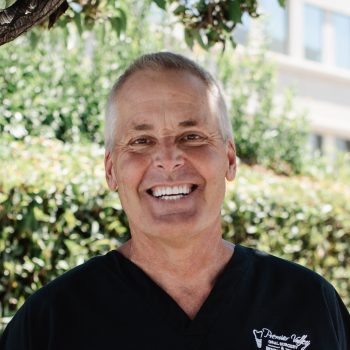 Dr. Reed Van Wagenen
Board certified Oral and Maxillofacial surgeon Dr. Reed Van Wagenen grew up in the Fresno/Clovis area and graduated from Clovis High School. He attended California State University at Fresno and then received his Bachelor of Science degree from Brigham Young University. He received his DDS degree from the University of Texas Health Science Center in San Antonio, graduating with honors. He was involved with research on jaw function and chewing forces in jaw reconstructive surgery and published his studies with Dr. John Rugh. He decided to continue his education and completed a residency in Oral and Maxillofacial surgery at the University Medical center in Fresno, California in 1990.
He is a Diplomate of the American Board of Oral and Maxillofacial Surgery and a Fellow of the American Association of Oral and Maxillofacial Surgery. He is a member of the American Dental Association and the California Dental Association as well as the Fresno Madera Dental Society. He is the co-director of the Central Valley Dental forum which provides continuing dental and implant education to restorative dentists and dental hygienists.
Dr. Van Wagenen has been married to his wife Shelley for almost 30 years and they have 5 terrific daughters, a wonderful son-in-law and two adorable grandchildren. He enjoys outdoor activities including water sports, snow skiing, running, bike riding and triathlons. He has competed in the Boston Marathon and in several Ironman triathlons.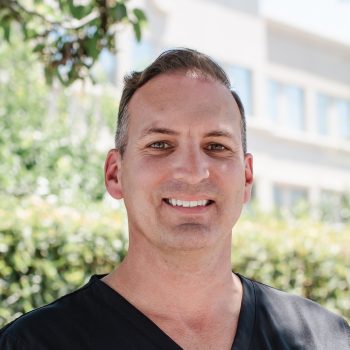 Dr. Aaron Noordmans
Board certified oral and maxillofacial surgeon Dr. Aaron Noordmans grew up in Kern County. He received his Bachelor of Science degree from the University of Michigan. Following his undergraduate studies he spent two years in a research lab authoring several articles in the field of neuroscience. He then went on to complete dental school at the University of Southern California earning his DDS in 2005. After dental school, he was indoctrinated as a dental officer in the Navy. While in the Navy, he completed a one year General Practice Residency at the Naval Hospital Camp Pendleton. His following two years were spent serving as the dentist and dental department head aboard the USS DUBUQUE LPD-8 where he earned his Surface Warfare Medical Department Officer award and a Navy Commendation Medal. Dr. Noordmans then decided to pursue the specialty of oral and maxillofacial surgery and he completed his residency at the University of Miami/Jackson Memorial Hospital in Florida and received the prestigious "Professor's Cup" award under world renowned oral and maxillofacial surgeon, Dr. Robert E. Marx. His surgical interests are dental implants, wisdom tooth removal, bone grafting, orthognathic (corrective jaw) surgery, maxillofacial trauma, jaw reconstruction and oral pathology. He currently maintains surgical privileges at St. Agnes Medical Center.
Dr. Noordmans is a Diplomate of the American Board of Oral and Maxillofacial Surgery, Fellow of the American Association of Oral and Maxillofacial Surgeons, member of the American Dental Association, California Dental Association and Fresno Madera Dental Society. He is on the board of directors for the Fresno Madera Dental Society. He is also a co-director of the Central Valley Dental Forum which provides continuing dental education to local dentists and hygienists.
Outside the office, Dr. Noordmans enjoys spending time with family and friends. He also likes to travel and frequently escapes to the mountains to enjoy watersports, snowboarding, camping and 4 wheel driving.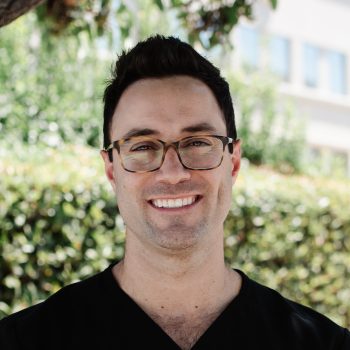 Dr. Eric Rabey
Dr. Eric Rabey grew up in Fresno and graduated from Clovis West high school in 2005. He received a bachelor of arts in cognitive psychology from the University of California, Irvine. After finishing college, dr. Rabey realized that he was more suited for a career in dentistry than one in psychology and took the necessary prerequisites at Fresno Pacific University. During this time he taught the mcat, dat and oat for Kaplan. Dr. Rabey also volunteered in the community while back in his home town with multiple organizations including the Christian Medical and Dental Association.
He then attended the Herman Ostrow School of Dentistry at University of Southern California and graduated in 2015. Dr. Rabey completed advanced training in general dentistry during a one-year general practice residency at Community Regional Medical Center. He enjoyed the experience and served a second year as the chief resident. It was during this time he realized that oral and maxillofacial surgery was his true passion. He took the long trip across the hall to begin his residency at UCSF Fresno Oral and Maxillofacial Surgery. Dr. Rabey was happy to bring life full circle by joining the practice Premier Valley Oral Surgery and Dental Implants where he had his own wisdom teeth removed as a teenager.
Dr. Rabey's surgical interests include dentoalveolar surgery (dental extractions, dental implants, bone grafting, and sinus augmentations), maxillofacial trauma, orthognathic surgery and benign pathology. He is excited to stay local and provide care to the community in which he was raised.
Dr. Rabey has been married to his wife Celeste, and they enjoy staying active with their three young children. His hobbies include running, tennis, Jenga, golf, blanket forts, weightlifting and family dance parties
FRONT OFFICE STAFF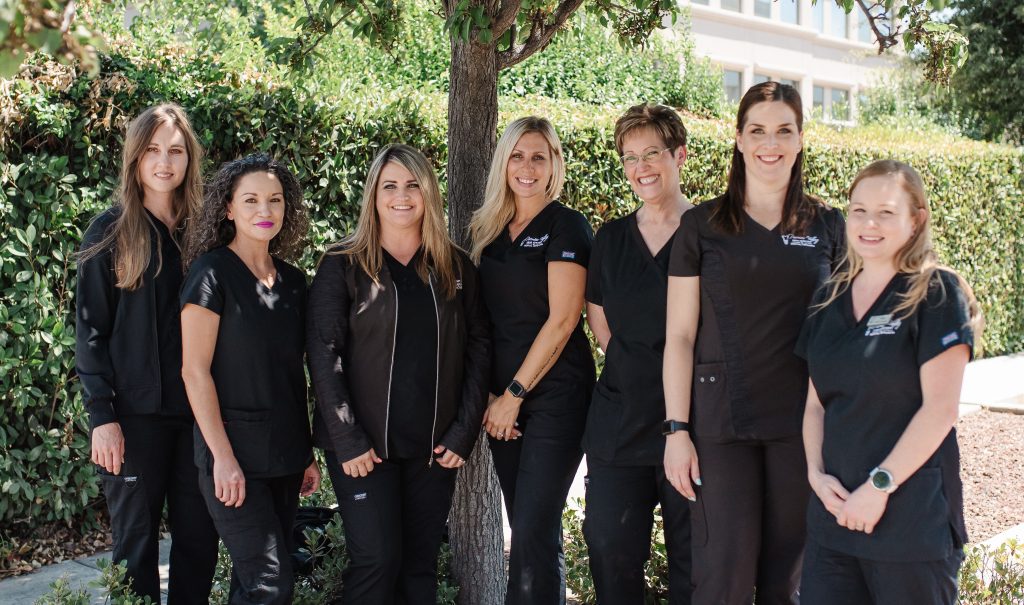 BACK OFFICE STAFF
The surgical staff at Premier Valley Oral Surgery & Dental Implants are experienced, certified oral and maxillofacial surgical assistants who assist while the doctors administer IV sedation and perform surgery. All staff are informed administrative personnel, well-versed in health and insurance policies, are CPR certified and trained in emergency protocol