OUR PATIENTS ALWAYS COME FIRST
Our services are backed by a commitment to provide interdisciplinary dental procedures, working with your general dentists and other specialists to properly care for your oral health.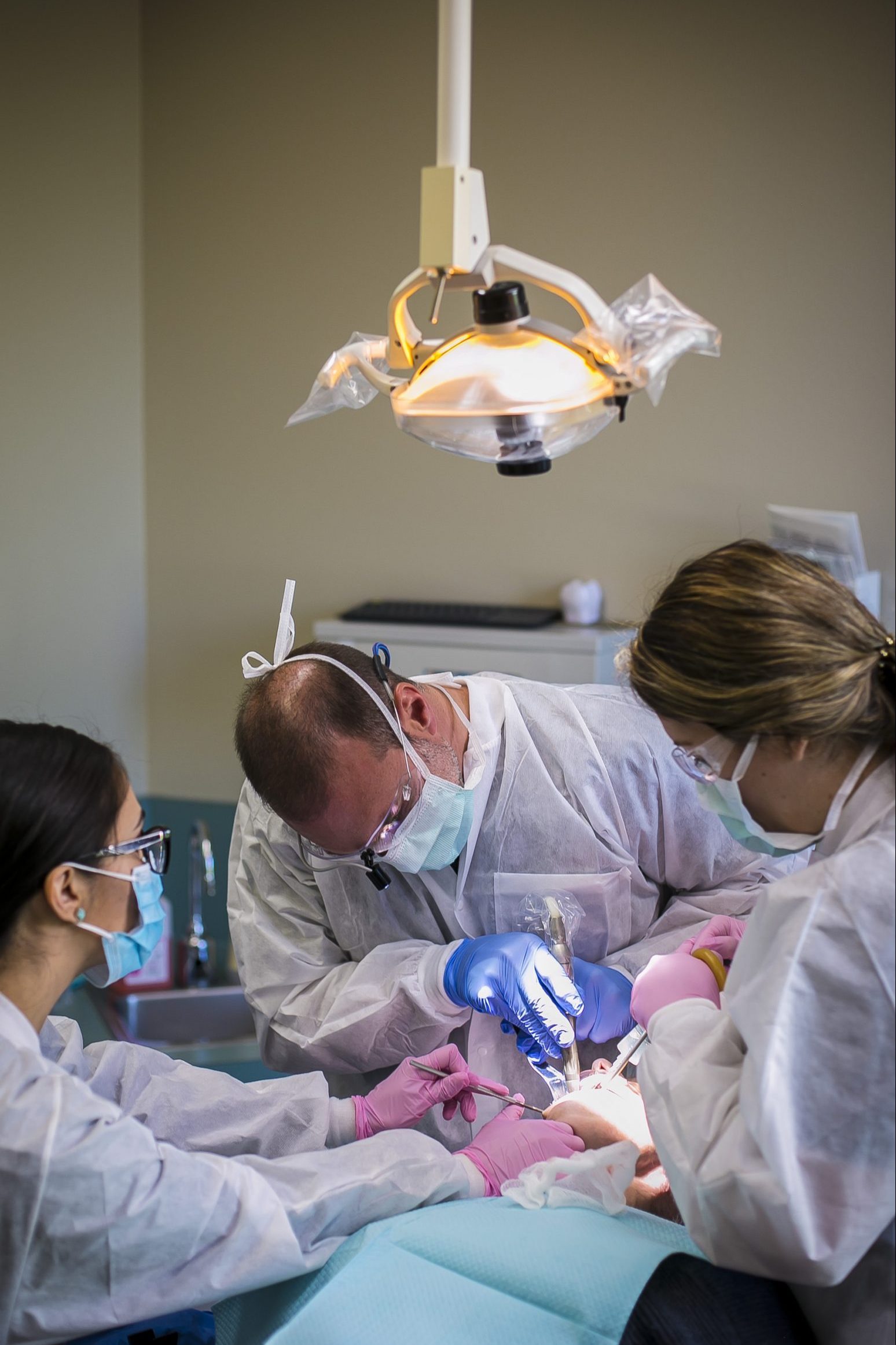 Oral Surgery
Whether your oral surgery needs are a single tooth extraction or corrective jaw surgery, we promise to provide you with exceptional care.
Dental Implants
Missing teeth not only impacts your smile aesthetics, but your overall health as well. Consider dental implant treatment. Contact our Fresno surgical practice today.
Wisdom Teeth Extraction
If you are experiencing pain associated with wisdom teeth, please contact our office to schedule a consultation. Our goal is to relieve pain and discomfort, protecting the health of your smile.
Dental Sedation
We understand that coming for any type of dental surgery can be daunting and cause anxiety. Dental sedation by our oral surgeons allows for patients to feel calm and relaxed during their treatment.
PATIENT CARE RE-DEFINED
We genuinely enjoy what we do, and are always learning about current advancements and trends in dentistry and oral surgery. Our experienced office staff and team are welcoming to all our patients and their families, ensuring you have a pleasant experience when you visit our Fresno oral surgery practice. We provide truly compassionate care that is efficient and effective at solving your dental concerns.
Premier Valley Oral Surgery & Dental Implants is proud to provide expert care to patients throughout Fresno, Clovis, and other surrounding communities. In addition to new patients, we work with your general dentist to seamlessly coordinate treatment as well as follow up care.